Enhancing The Beauty of Any Surface Area, with Professional Residential Pressure Washing Services!
Experience the joy of seeing your home gleam under the sun, thanks to our powerful yet gentle residential pressure washing techniques.
First in pressure washing is a skilled profession at residential pressure washing services. We are not landscapers, roofers, or window washers. We are professionally trained pressure Washing and soft washing 
technicians with the knowledge and equipment to clean the toughest stains, dirt, and grime without damaging your property. 
First in Pressure Wash in Atlanta Georgia has consistently delivered professional pressure washing services and softwash service to the Commercial, Residential  in Atlanta, Georgia, and surrounding area,
We been in the business for over 20  years. We use only the most up to date techniques and cleaning solutions, assuring you that the job will be done right the first time. 
Our objective is to create a long lasting relationship with our customers providing the most reliable and professional services. competitive price. 
We are licensed and insured for your protection   .
House Pressure Washing:
First In Pressure Wash Will elevate your home's exterior with our House Pressure Washing service. Watch as years of dirt, grime, and weathering disappear, leaving your residence looking fresh and revitalized.
Driveway & Sidewalk Pressure Washing:
Say goodbye to unsightly stains on your driveway and sidewalks. Our pressure washing expertise removes even the toughest marks, restoring the pristine look of your outdoor spaces.
Roof Cleaning
First in Pressure Wash: Revitalize Your Roof with Expert Roof Cleaning Services Restore your roof's vibrancy and extend its lifespan with First in Pressure Wash's meticulous roof cleaning services.
Decks & Fence Cleaning:
Rejuvenate your outdoor wooden structures with our Deck & Fence Cleaning service. Bid farewell to mold, mildew, and discoloration, and welcome back the natural beauty of your deck and fence.
Graffiti Removal:
Unexpected graffiti can be an eyesore. Our prompt and efficient Graffiti Removal service ensures a swift restoration of your property's aesthetics, erasing unwanted marks with precision.
Gutter Cleaning:
Maintain the integrity of your home by keeping the gutters clean. Our Gutter Cleaning service ensures proper water flow, preventing potential water damage and extending the life of your gutters.
100% Satisfaction Guaranteed.

Specialized Equipment for Every Surface

Local Atlanta Owner-Operated Company.

Expect a quick response to every request.

We guarantee that the service will be completed with excellence.

We use better chemicals, that equates to a job that can be done safely, effectively and with less pressure.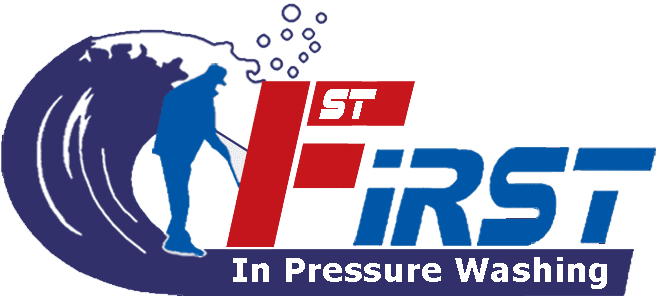 Benefits of Residential Pressure Washing Service
First in Pressure washing, offers a multitude of benefits for your home, extending beyond mere aesthetics:
Entrust Your Home to the Experts: Experience the Difference of Professional Pressure Washing
When it comes to your home's exterior, you deserve the best. At First In pressure wash, we are not just pressure washers; we are experts in restoring and maintaining the beauty and integrity of your home.
Contact us today for a free quote! and get the best residential pressure washing services.